5 best places to visit in Australia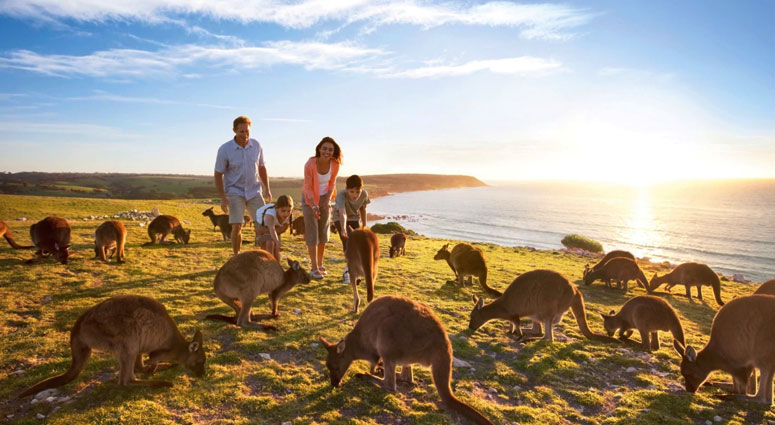 Before you prepare your documents and pack your luggage, plan the itineraries you will be visiting in Australia. This will allow you to know the luggage you need to carry as well as plan your means of commute. And don't delay getting your license, while you can't drive with your G1 license in Australia, you will face no difficulty in driving with a full license.
Depending on the places you want to visit and the duration of your stay, you can choose between hiring a cab, taking buses to your selected destinations, or buying a car to commute during your stay. If you buy a car, make sure to VIN check its record to avoid getting ripped off.
Here are five top Australian destinations:
Sydney Opera House
Your Sydney trip will remain incomplete if you don't include visiting the Sydney Opera House. The building is surrounded by water on three sides. It's attached to Royal Botanic Gardens on the fourth side.
Other than enjoying live performances here, you can dine or take a guided tour of its architecture. The building includes studios, concert halls, a cinema, and exhibition rooms.
Don't just rely on the guided tour to drink the beauty of this building. Instead, hop on a cruise or a ferry to devour its shell-like shape from afar.
Great Barrier Reef
Great Barrier Reef is another Australian site listed in World Heritage. In fact, it's counted among the Seven Wonders of the World. This coral reef spans 900 islands and 2300 kilometers. It covers an area of 344,400 kilometers.
The Australian government established the Great Barrier Reef Marine Park in 1975 to preserve these ecosystems. Other than appreciating the marine life in this park, you can also indulge in physical activities like snorkeling and diving.
A few options to appreciate this diversity closely include taking a cruise, snorkeling, or hopping on a sightseeing flight.
Blue Mountains National Park
This park encloses natural features like gorges, hiking trails, and waterfalls. The highlight of this park is the rock formation of Three Sisters with an attached dream-time legend of three sisters from Jamison Valley.
Other than devouring this insight into local folklore, you can indulge in physical activities of rock climbing, horseback riding, abseiling, and hiking. Or you can hop on the Katoomba Scenic Railway which will take you into an ancient rainforest.
Fraser Island
Australia is famous for its beaches. Naturally, you must include trips to its beaches if you are planning an Australian tour. Fraser Island is the largest sand island in the world. You can sunbathe on its seventy-five-mile-long beach (it has attracted this name because of its length).
You can choose to leave its coastal area to explore other features of the island including its lakes, freshwater creeks, rainforests, and sand dunes.
Staircase to the Moon
Include Broome from Western Australia in the Australian destinations you will visit. Not only does this town offer a splendid beach known for its vastness and beauty but it also offers more than one tourist destination to national and international tourists.
Cable Beach is an internationally renowned attraction in Western Australia so is the Staircase to the Moon. If you don't know, the latter is an optical illusion created by moonlight that occurs between March and October.
Take Away
The most attractive feature of Australia is its beaches. So, when you tour the country, include visits to as many beaches in the country as you can. Plus, use this post as a guide to including some famous national parks and attractions in your upcoming Australian tour.