Is AU Citizenship Test Difficult? How Long Should You Prepare for It?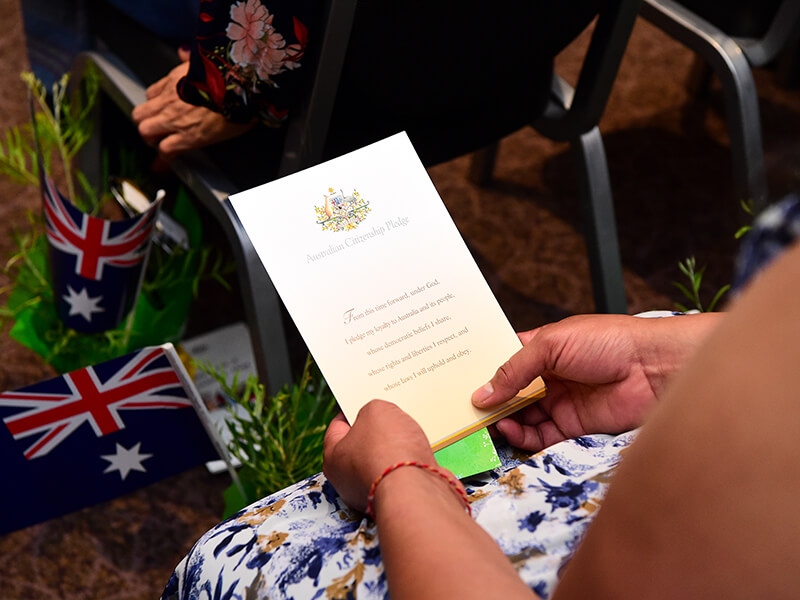 Australian citizenship test isn't the easiest one citizenship assessment in the world. it's definitely easier than driving and theory tests around the globe but let's leave that topic for another time. In fact, Australia is making threshold higher with every passing year. Take the last development in the test format for example – the country introduced a new section to the test that analyzes applicant's understanding of country's values.
That said the pass rate of this test is high. Only 3 to 5 percent of all candidates fail the test in a given year. This rate dropped to 1.8% in 2019.
Still, passing this test requires extensive knowledge of the system. And you get only 3 attempts to pass it before your citizenship application is denied for two years. To speed up the process, you must prepare satisfactorily for it.

Is Australian Citizenship Test Difficult?
Australian citizenship test is considered one of the difficult citizenship tests across the world. Oftentimes, people take more than three attempts to clear it. Previously, you could take the test as many times as you need to pass it. Candidates weren't charged additional fee to retake the test. However, the Department of Home Affairs has changed its rules. New rules state that you can only take the test three times. If you failed in the third attempt also, your citizenship application will be denied.

Test Format
The purpose of this test is to understand your knowledge of local custom, lifestyle, and laws. Consequently, you need to demonstrate satisfactory understanding of English language, your rights and responsibilities as an Australian citizen, and Australian customs and values.
The test includes 20 multiple choice questions and is completed in 45 minutes. You must answer all these questions to pass the test. Plus, answer at least 15 of these questions correctly and answer all questions of values section correctly to score a pass.
You get to answer questions from four different areas. These are Australia and its people, democratic beliefs and rights in the country, its law and government, and its values. The interviewer will remain with you in the test room but would interact with you while you answer its questions.

How Long Should You Prepare for Australian Citizenship Test
If you are an average learner, you can prepare for the test in four to eight weeks giving half hour a day to preparation. You may want to increase this time, if you are too occupied with your job and life. At the same time, don't shy away from increasing the time spent on learning and revising the test if you have failed it in first attempt. Make citizenship test practice an integral part of your preparation. Remember that you only have three attempts to pass the test before the Department denies your application. It's in your best interest to do citizenship practice to increase your chances of passing it after revision.

Take Away
Candidates can attempt Australian citizenship test as many times they need to pass it. But their citizenship application will be denied after three attempts forcing them to wait another two years before applying. Consequently, candidates should prepare for the test reasonable before attempting to maximize their chances of success.